God and A Cup of Coffee
Join us for a cup of coffee and be present in the moment with God.
Category:
Religion & Spirituality
Troy Rivera
Nov 21 2016
2 Kings 6:1-7 shares the story of the lost axe head. This story sets the stage to how we, in our faith walk, can lose our momentum in our relationship with Christ and how sometimes we need to restart and cry out to Christ. Join us as we talk and share ...
Troy Rivera
Nov 15 2016
Acts 4:13 and 1 John 4:8 help us to understand the need of building our relationship with God. When the disciplines chose to walk with Christ, it was a choice about the "rules"; it was a choice about the "relationship". This week on God and Coffee we t...
Troy Rivera
Oct 03 2016
2 Kings 4:8-37 encourages us to turn to God and ask God to resurrect our hope. Tune in and hear how you can ask God to do the same.

Contact information:
Website: www.troyrivera.com
Email: [email protected]
Twitter: http://www.twitt...
Troy Rivera
Sep 20 2016
Psalm 119: v. 18 asks God to open our eyes to see His great law. What if God opens our eyes? What will we see and experience? How can we better ourselves and others when He does open our eyes? Tune in.

Contact information:
Website: www.troyrivera.c...
Troy Rivera
Aug 30 2016
Exodus 14:13-15 tells us that we should not be "standing still" and waiting for God to do His work. We have to "get up and move" and do our part. We tune into the song by Matthew West called DO SOMETHING. Join us for this week's podcast of God and A Cu...
Troy Rivera
Aug 21 2016
Our faith is not like planning a vacation. For vacations, we need to know all the details about the trip. However, when plans are according to God, the details don't matter. Join us this week as we talk about the details and God.

Contact information...
Troy Rivera
Aug 14 2016
Do you ever feel that sometimes you are not meeting the standards according to God? Do you feel unqualified as a practicing Christian? Well, this week we talk about the true meaning of being qualified and unqualified.


Contact information:
Websit...
Troy Rivera
Aug 07 2016
With the Olympics on this week, many rely on their teammates for encouragement and wisdom. Some athletes need their teammates to help them achieve the event and hope to earn the gold.
Just like this support, we need Jesus to support us. We need to be ...
Troy Rivera
Jul 31 2016
Just like the regular board games, when we play and finish, all pieces go back in the box. How does this connect to our own lives? Join us as we discuss our purpose and what needs to be done before it all goes "back in the box".


Contact informati...
Troy Rivera
Jun 26 2016
This week we talk about how hard it is to forgive. We look at the power and meaning behind forgiveness. We turn to scripture to guide us in this understanding.
Email: [email protected]
Twitter: http://www.twitter.com/mentortroy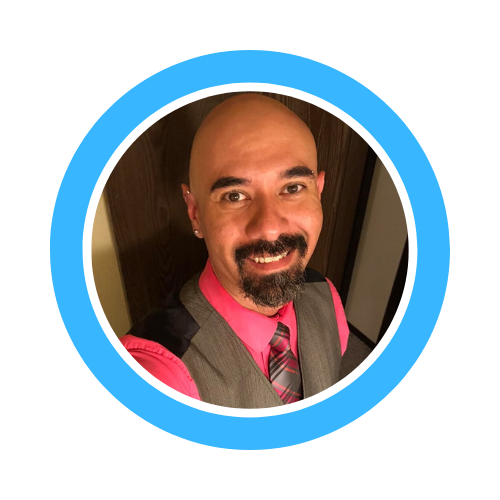 About Troy Rivera
I'm a Colorado native. Born and raised in Southeast Colorado on watermelons and cantaloupe. I'm avid about learning. I live life to the fullest because you only get one. My motto is "LIVE, LAUGH, LOVE, LEARN".
Click here to see the full author's profile
Recent Episodes
Have You Lost Your Axe Head?
Rules vs. Relationships
Coaches Challenge
Open Our Eyes
Do Something
Details
Are you UNqualified?
Accountability
Goes Back in the Box
Forgive? Are you crazy? Why should I forgive?